Yao Receives NSF CAREER Award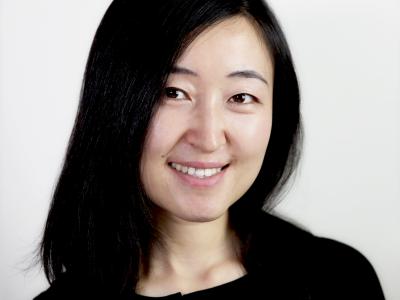 Five School of Computer Science faculty members recently earned National Science Foundation Faculty Early Career Development Program (CAREER) awards — the foundation's most prestigious for young faculty members.
The recent CAREER awards from the NSF total $2.84 million and will fund research projects ranging from robotics to algorithms. Award recipients include Lining Yao, assistant professor in the Human-Computer Interaction Institute (HCII); David Held, assistant professor in the Robotics Institute; Ioannis Gkioulekas, assistant professor in the Robotics Institute; Ameet Talwalkar, assistant professor in the Machine Learning Department; and Pravesh Kothari, assistant professor in the Computer Science Department
Lining Yao
Yao will use her $550,000 CAREER award to make interactive morphing materials more accessible and bolster their use across many disciplines. The work will tackle developing hardware and software toolkits that will enable others to use morphing materials and build out applications of the technology, which could include smart manufacturing, medical devices, prosthetics, wearable technology, clothing, graphic design and even food, Yao said.
"The most important thing to push is the vision that morphing matter can empower and embody computation and interactivity in the physical world," Yao said. "How can you develop a computation design framework and generalized methodology so everyone, such as a chef or a fashion designer, can design morphing materials for their fields?"
Yao directs the Morphing Matter Lab in the HCII. She came to CMU in 2017 after earning her Ph.D. and master's degree from the Massachusetts Institute of Technology's Media Lab.
To learn more about the other four recipients, visit this SCS story: https://www.cs.cmu.edu/news/scs-faculty-members-earn-nsf-career-awards
By Aaron Aupperlee | 412-268-9068 | aaupperlee@cmu.edu
Related People
Lining Yao