Kittur Named to CHI Academy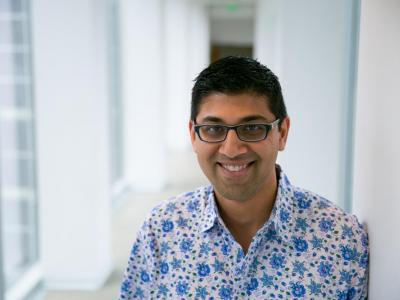 Professor Aniket "Niki" Kittur has been named to the 2022 CHI Academy — an honorary group of individuals who have made substantial contributions to the field of human-computer interaction (HCI).
Each year, the Association for Computing Machinery's Special Interest Group in Computer-Human Interaction (SIGCHI) elects a few new CHI Academy members whose efforts have shaped the discipline and the industry. Members are selected based on their contributions to the HCI field, impact through new research directions and/or innovations, influence on the work of others, and participation in the ACM SIGCHI community.
Kittur is a professor at the Human-Computer Interaction Institute and director of the Center for Knowledge Acceleration at Carnegie Mellon University.
His interdisciplinary research stands out for its combination of fearless creativity, intellectual rigor, and real world impact, as well as the way it integrates cognitive and social science with artificial intelligence (AI) and interaction techniques.
Kittur's research has made lasting contributions to augmenting the human intellect by introducing new social and technical designs that scale thinking beyond the limits of individual cognition. His early work created a scientific foundation for understanding how large scale social production systems can bring together millions of minds to synthesize knowledge. He is also well known for his pioneering contributions to reliably apply crowdsourcing to complex and creative work.
Most recently, Kittur has been fundamentally reimagining the way we interact with the web. In the past year, his best paper at CHI 2021 uncovered the cognitive processes underlying information and tab overload in our browsers, and he has released a system called Skeema, which transforms the web browser into an intelligent working memory for our minds.
Kittur is on the editorial board for the HCI Journal, on the steering committee and past general chair for ACM Collective Intelligence, co-founded the CrowdCamp workshop, and is on the advisory board for the Consortium for the Science of Socio-technical Systems. He has given invited keynotes and plenaries at UIST, HCOMP, CSCW, the National Academy of Sciences, and the NSF; he is a Kavli Fellow; and has received a CAREER award and the Allen Newell Award for Research Excellence. He received a BA in Psychology and Computer Science at Princeton, and a PhD in Cognitive Psychology from UCLA.
The SIGCHI Awards will be presented later this month during the 2022 CHI Conference in New Orleans, LA.
Congratulations, Niki!
Related People
Aniket (Niki) Kittur