Zhou is Fulbright Winner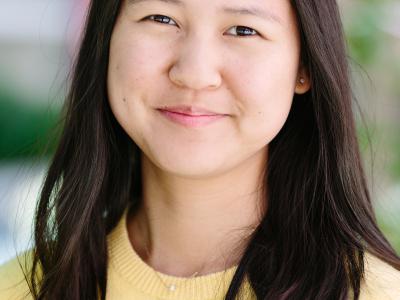 Louise Zhou, who graduated last year with a double major in business administration and human-computer interaction, is one of five Carnegie Mellon University recipients of Fulbright Awards for overseas studies.
Zhou, of Cupertino, Calif., will travel to South Korea for her Fulbright English Teaching Assistantship. Following orientation in Seoul, Zhou will teach English to middle school or high school students in a city outside of Seoul. She also plans to work with the Korean-American Educational Commission to help teach English to North Korean defector students looking to study abroad.
"Carnegie Mellon's emphasis on interdisciplinary education has allowed me to become a well-rounded individual," Zhou said, preparing her for Fulbright experience. "In particular, the HCII and design school helped shape my approach to problem solving and taught me the importance of iterating on solutions and thinking from multiple perspectives."
Zhou hopes to become conversational in Korean and to identify a career path that will allow her to combine her interests in design and teaching.