More than Human-Centred Design: CMU at DIS 2020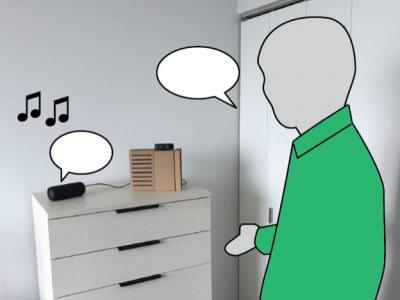 Like many other conferences this year, the 2020 ACM Conference on Designing Interactive Systems (DIS) was held virtually in July. The theme for the online event was "More than Human-Centered Design."
ACM DIS is an interdisciplinary conference, encompassing all issues related to the design and deployment of interactive systems, such as design theory, methods, critical perspectives, experiences, artifacts, technologies, diverse application domains, and design for societal, cultural, economic, environmental, or political change.
Carnegie Mellon University researchers earned four Honorable Mention awards and had numerous works accepted.
Explore the CMU paper abstracts and pre-recorded presentations from DIS 2020 by clicking through the work in the accordion below.
"Exploring Hybrid Virtual-Physical Homes" -- Honorable Mention Award

"Robotic Futures: Learning about Personally-owned Agents through Performance" -- Honorable Mention Award

"Understanding How People Reason about Aesthetic Evaluations of Artificial Intelligence" -- Honorable Mention Award

"Crafting Everyday Resistance through Lightweight Design" -- Honorable Mention Award

"Investigating Underdetermination Through Interactive Computational Handweaving"

"'All Rise for the AI Director': Eliciting Possible Futures of Voice Technology through Story Completion"

"Hacked Time: Design and Evaluation of a Self-Efficacy Based Cybersecurity Game"

"Cultivating Material Knowledge: Experiments with a Low Cost Interface for 3D Texture Scanning"

"Moving for the Movement: Applying Viewpoints and Composition Techniques to the Design of Online Social Justice Campaigns"

"Designing Interactive Scaffolds to Encourage Reflection on Peer Feedback"

"Replay Enactments: Exploring Possible Futures through Historical Data"

"Sleep Ecologies: Tools for Snoozy Autoethnography"

"Using Remote Controlled Speech Agents to Explore Music Experience in Context"

"Understanding and Supporting Knowledge Decomposition for Machine Teaching"

"Keeping Designers in the Loop: Communicating Inherent Algorithmic Trade-offs Across Multiple Objectives"

"Fictional, Interactive Narrative as a Foundation to Talk about Racism"

"Medieval Robots: The Role of Historical Automata in the Design of Future Robots"

"Mine, Yours or Amazon's? Designing Agent Ownership and Affiliation"