Hammer Earns NSF CAREER Award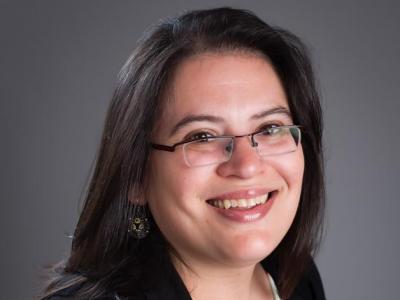 Jessica Hammer, the Thomas and Lydia Moran Assistant Professor of Learning Science in the School of Computer Science's Human-Computer Interaction Institute, has received a National Science Foundation Faculty Early Career Development (CAREER) Award, the organization's most prestigious award for young faculty members. The $550,000 award will support her work on creating learning-supportive game-streaming interfaces.
Hammer's proposed project will apply her research interests in games and learning theory to the game streaming website Twitch.tv. Many viewers already use Twitch to learn about everything from crafting to coding. To make the platform a more effective learning environment, Hammer will use learning theory to inform the design of a more interactive viewer interface and will create new educational games that take advantage of viewer participation.
Hammer, who holds a joint appointment with CMU's Entertainment Technology Center, will study user needs and how the system affects viewer learning, and work with classroom instructors to better understand how these systems can be deployed. The project will also create new research tools and support stream-based embedded assessments.
"Making game-streaming platforms effective learning environments can increase access to existing educational games, for example, by reducing financial barriers to entry," said Hammer, who added that the project will encourage graduate and undergraduate students from underrepresented minority groups to participate in computing. "Our research will enable educational game companies to extend their games for streaming environments, and to incorporate our stream-based data collection tools into their development processes."
All systems from this project will be released as open-source so other researchers can build on the team's progress. The curriculum materials and software tools used by Hammer's classes will also be made available to other instructors who wish to teach courses in this area.
Hammer earned her B.A. at Harvard University, her M.S. from the NYU Interactive Telecommunications Program and her Ph.D. in cognitive studies at Columbia University. She is also an award-winning game designer.
For More Information