CMU at Virtual CHI 2021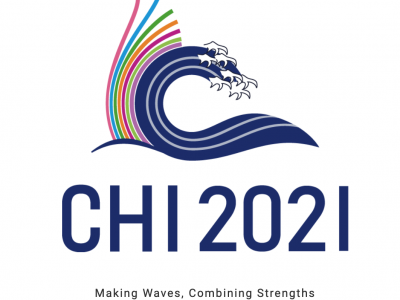 More than one hundred researchers from Carnegie Mellon will log on to virtually attend the international ACM Conference on Human Factors in Computing Systems (also known as CHI) conference this week from May 8-13, 2021.
CHI 2021 was scheduled to take place in Yokohama, Japan, but the premier international conference on Human-Computer Interaction will now be held virtually due to the coronavirus pandemic.
Despite the countless challenges we all faced this year, our local HCII community has continued to support each other.
"I am happy to see that even in the face of the pandemic, the HCII had a productive year for research, which is reflected in our numerous and diverse contributions to the CHI 2021 conference," said Jodi Forlizzi, professor and Geschke Director of the HCII.
We highlight the awards and research from Carnegie Mellon University authors that were accepted to CHI 2021, including:
SIGCHI Lifetime Research Award (2021)
Professor Scott Hudson received the 2021 ACM CHI Lifetime Research Award in recognition for his outstanding contributions to the study of human-computer interaction. As a part of that award, Hudson was invited to give a talk during the conference. His talk, "The Future Is Not What It Used to Be: What's Changed, What's the Same, and Why the Fun Stuff in Technical HCI is All Ahead of Us," will take place on Monday, May 10, and will also be available via recording.
CHI Academy Award (2020)
Professor Jason Hong was named to the 2020 CHI Academy, an honorary group of individuals who have made substantial contributions to the field of human-computer interaction (HCI). The distribution of these 2020 CHI Academy awards took place at a virtual ceremony on Thursday, May 6, 2021.
Accepted Papers, Virtual Talks, Journals and Blog Posts
Carnegie Mellon University authors contributed to more than 30 accepted papers this year, including one Best Paper and nine Honorable Mention awards. A list of papers with CMU contributing authors is available below.