Carnegie Mellon University Launches Center for Transformational Play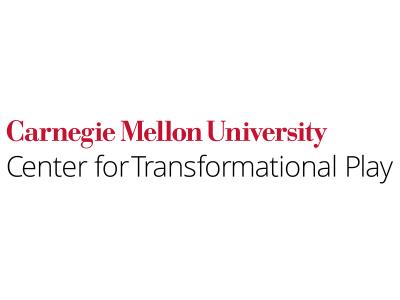 Games can entertain. They can bring people together. They can transport players to new worlds, test skills and strategies, and encourage play. But games can also transform. They can teach, change people's minds, help them with difficult conversations and inspire action.
To create a home for transformational games and to strengthen Carnegie Mellon University's research and development of them, the School of Computer Science is launching the Center for Transformational Play. The research center will invite collaborations with faculty, students and staff from the Human-Computer Interaction Institute (HCII); the Entertainment Technology Center (ETC); Heinz College; the College of Fine Arts; the Integrative Design, Arts and Technology (IDeATe) Network; the Neuroscience Institute; and programs focused on psychology and sociology.
"To create truly transformational games, we need people who have a deep understanding in psychology and sociology. We need people who create art and compelling narratives. We need to understand how to integrate cutting-edge technologies, and we need domain experts in the biggest challenges facing society," said Jessica Hammer, director of the center and the Thomas and Lydia Moran Associate Professor of Learning Sciences in the HCII and ETC. "Carnegie Mellon already has people across the university working in these fields. The goal of the Center for Transformational Play is to bring them together to unlock their brilliance and create games that change people's lives."
The Center for Transformational Play (CTP) will coordinate activities and research around four main areas. First, it will bring people together, whether for seminars, workshops, design sessions or game nights. Second, the center will promote research into the transformational nature of games. This effort will include looking at how games can promote action around climate change or facilitate difficult conversations, like teenagers talking to parents about their anxieties or sharing experiences with racism or antisemitism.
Third, the CTP will create games and be a center with deep expertise in their development and design. If researchers on campus think games could assist in gathering data or testing hypotheses, the center hopes to be a collaboration resource for them. Fourth, the CTP aims to help promote the games and research developed at CMU. It plans to start a program to help students and faculty demonstrate games at festivals and conferences. It will also help write papers about games and assist with branding and playtesting.
The center will also reach beyond CMU's campus and collaborate with game design firms, like Simcoach Games, a Pittsburgh-based educational games company founded in 2005 by CMU alumna Jessica Trybus. Simcoach, Hammer and the ETC have already worked together through the company's Summer Pre-Apprenticeship Program, which gives high school students interested in game design on-the-job training and the first step toward a career in games. Simcoach is a sponsor of the CTP and has helped connect researchers to resources and the community. The CTP and Simcoach intend to collaborate further on games to address climate change and other shared interests.
"Simcoach is excited to be a sponsor of the Center for Transformational Play. We admire the gaming companies and academic institutions that have grown the game industry into the extraordinary success that it is," said Brian Kaleida, CEO of Simcoach Games. "At Simcoach, we see firsthand how games can change the way people think, behave and act toward others and the environment. We look forward to collaborating with the CTP to expand the power of games to make a real difference in how individuals learn, explore, discover and transform."
Work on transformational games is not new to CMU faculty. A course on designing games about climate change is in its second year, and researchers recently received a National Science Foundation grant to study the influence of gender in the effectiveness of learning games. "Bloomwood Stories: Block Party," a game designed to help foster trust in healthcare, was named the best student-designed game at the recent International Conference on Meaningful Play. And Hammer worked with researchers at the University of Pittsburgh (Pitt) to create Aphasia Games for Health, a suite of games designed to help people who have the disorder, which affects how people communicate.
The CTP is already working on games with CMU's Software Engineering Institute to teach cybersecurity to adults and children, and with Pitt and the Bay Area's Swissnex to help scientists and artists reflect upon deeper questions surrounding innovation to address problems such as climate change. Later this month, the CTP and CMU's Neuroscience Institute will partner to bring BrainPlay to campus. Scheduled for Nov. 30 to Dec. 2, BrainPlay is a new interdisciplinary conference for neuroscientists and game designers that aims to increase understanding between the fields, share technologies and research techniques, and foster new collaborations.
"We want to be a hub for game research and development," Hammer said. "Transformational games can have a real impact on the world, and I want to make CMU the best place in the world for designing, studying and building these games."
Contact the Center for Transformational Play
To contact the CTP, fill out this form.
For More Information
Aaron Aupperlee | 412-268-9068 | aaupperlee@cmu.edu
Related People
Jessica Hammer
Research Areas
Game Design