10 amazing portfolios from Carnegie Mellon students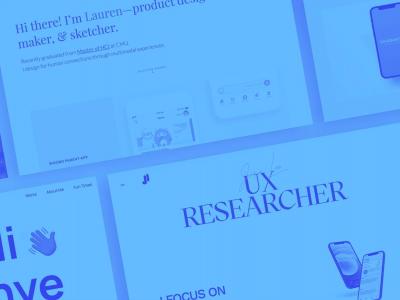 This post is from the Webflow blog:
"We picked our favorite design portfolios from Carnegie Mellon students, made in their classroom, with Webflow.
Having a strong design portfolio is so important for students who are looking to jumpstart their design careers. We strongly believe that design students should have access to the tools they need, regardless of whether or not they can afford them. That's why, from today on, Webflow is free for students studying at school, college, or an approved online course.
We've collected some amazing student design portfolios from the Masters in Human-Computer Interaction students at Carnegie Mellon University. It's amazing to see so many different styles come out of just one class — it pays testament to the great professors and the creative ingenuity of the students."
Visit the full post and the 10 MHCI portfolios here: https://webflow.com/blog/student-portfolio-examples
Related People
Skip Shelly