Yang Receives SIGCHI Outstanding Dissertation Award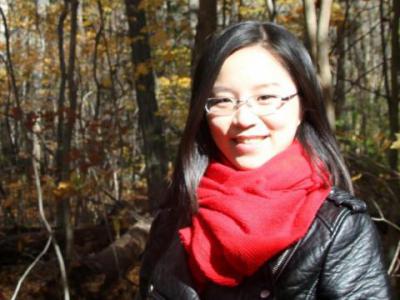 Qian Yang, a 2020 graduate from the HCI Ph.D. program, received a 2021 SIGCHI Outstanding Dissertation Award. She is now an assistant professor in information science at Cornell University.
Yang's dissertation, "Understanding Artificial Intelligence as a Material for User Experience Design," focused on the translation of AI from a remarkable technological achievement into a real-world, socio-technical system that serves human ends.
Applying a research through design approach, Yang investigated how to better design human-AI interactions by integrating Artificial Intelligence applications (such as predictive modeling and computer vision) into human-centered technology design practices.
The UX of AI systems is uniquely difficult to design, and this work outlined specific challenges. She introduced a "design complexity framework" to identify four levels of AI systems and their effects on design processes. On each level, designers are likely to encounter a different subset of design challenges. Current design methods are most effective in eliciting, addressing, and evaluating the UX issues of Level 1 systems (probabilistic systems, systems with known capability with few possible outputs), while current methods are least effective for Level 4 systems (evolving, adaptive systems, systems that can learn from new data post-deployment and can produce complex outputs that resist abstraction or simulation). Level 2 and 3 are two intermediate levels. By teasing apart the challenges of routine UX design and those distinctively needed for AI, the framework helps UX researchers and design tool makers to address AI design challenges in a targeted fashion.
Yang was advised by John Zimmerman, Co-Chair (HCII, CMU), Aaron Steinfeld, Co-Chair (RI, CMU), Carolyn Rosé (LTI & HCII, CMU), and Saleema Amershi (Microsoft Research AI).