Vote CMU in SXSW PanelPicker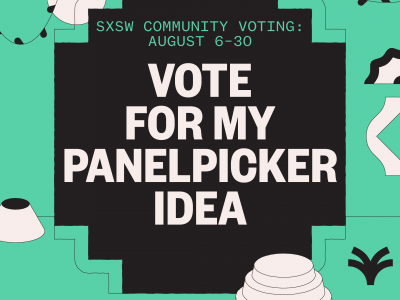 Each year, #CMUatSXSW shows Austin and the world how the work happening at Carnegie Mellon University is shaping the future. From the future of work to "shapeshifting" furniture, CMU wants to tell that story again in 2019.
Several of the PanelPicker presentations up for consideration were submitted by folks in the CMU community, including this one from
Lining Yao
, an assistant professor in the HCII.
"What if unassembled furniture could put itself together? Or if clothing could respond to skin conditions to keep you cool — or safe? And what if you could buy flat pasta that takes shape when cooking? It's all within the realm of possibility with "adaptive materials." What there is to know about the
Morphing Matter Lab
at Carnegie Mellon is in its name. This lab challenges and often upends what we think we know about things in our lives. It's where 2D flat pasta springs to 3D life once it's in boiling water, and a jacket made of an adaptive, transformative material reacts to humidity and body temperature — and responsively "vents" when worn. Materials as shapeshifters will inspire and give you a glimpse of what seems like future fiction being realized today."
Voting is open through August 30, 2018 for SXSW 2019. To see the rest of the Carnegie Mellon presentations, visit this piece from
Carnegie Mellon News.