Student-Created Online Tool Wins $79K Grant from Mozilla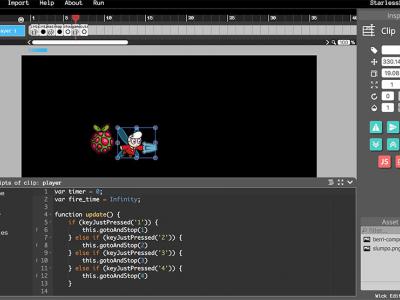 Wick Editor, a free and open-source tool for creating games, animation and interactive media, is the winner of a $79,120 grant from the Mozilla Open Source Support program.
Started by recent Carnegie Mellon University alumni Luca Damasco and Zachary Rispoli while they were undergraduate students, Wick Editor has grown from a class project to an online tool used by aspiring artists and creatives across the United States. Damasco earned his bachelor's degree from the computer science and arts program in 2017 and a master's degree in human-computer interaction in 2018. Rispoli graduated with a bachelor's degree in fine arts in 2018.
The creation of Wick Editor was inspired by the obsolescence of Adobe Flash, once the predominant platform for making online multimedia content and the primary tool behind online creative communities in the days before YouTube, Facebook and other social media sites.
"My first motivation was my little sister," Rispoli said. "She was about 11, and she wanted to make a game." He said because Flash is currently being phased out, he needed a new program that was easy to use and free.
Damasco and Rispoli said they designed Wick Editor with beginners in mind and made sure the design of the editing tools appeals to beginners. Wick Editor simplifies the process of creating animations and games by creating a less intimidating and highly rewarding experience for young creators.
"Animation and game design are artistic mediums that everyone should at least be able to try," Rispoli said. "You never know what kids may end up doing because they have this free program. It could start them off as artists, as creators."
Read the rest of the article by Andrew Ptaschinski from Carnegie Mellon School of Art.