Nesra Yannier Talks Earthshake to 90.5 WESA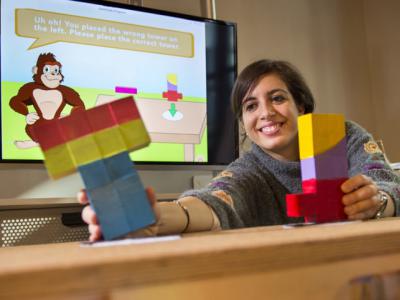 What does a gorilla, toppling towers and a postdoctoral fellow from Carnegie Mellon University have in common? They are all part of the mixed platform game, NoRilla, that teachers young students physics. Nesra Yannier, the postdoc and graduate of the HCII Ph.D. program, developed the game and ran demonstrations on April 13 for the department's Demo Day.
"He asks users to make a prediction about what's going to happen … about which tower will fall first," Yannier said of the gorilla character, who provides instructions for the children players.
In a recent interview with WESA 90.5, Yannier explains the inspiration for NoRilla, which she developed as a graduate student, and how she plans to continue the project.
Read the complete interview transcription here.