Hong Receives 2019 Amazon Research Award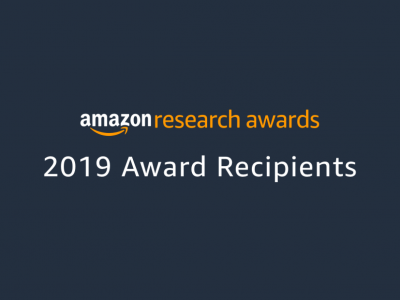 Professor Jason Hong was awarded a 2019 Amazon Research Award in support of the project "Designing Alternative Representations of Confusion Matrices to Evaluate Public Perceptions of Fairness in Machine Learning."
Hong is the first from the Human-Computer Interaction Institute to receive the Amazon Research Award, which is now in its fifth year.
Each grant from this program will support the work of one to two graduate students or postdoctoral students for one year, under the supervision of a faculty member.
The graduate student(s) supporting this project will join the existing HCII project team, which includes Hong Shen, systems scientist, Adam Perer, assistant research professor, and Hong.
"We are looking at better ways of presenting the results of machine learning models to everyday people, making it so that people can understand potential issues of bias and fairness with these systems," Hong said.
This year, 51 Amazon Research Award recipients represented 39 universities in 10 countries. The awards averaged $72,000 in cash awards and $15,000 in AWS Promotional Credits for each research project.
In addition to Amazon's financial support, each awardee will also receive an Amazon Research contact for consultation and support, as well as access to 150 Amazon public data sets. Amazon encourages the publication of research results, researcher presentations at Amazon offices worldwide, and the release of related code under open-source licenses.