HCII Seeks Applicants for 2023 Summer Research Program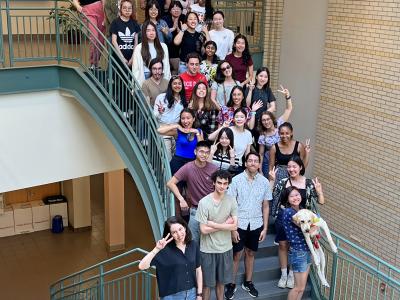 Application now available for Summer 2023
About the Program
Carnegie Mellon's Research Experiences for Undergraduates in Human-Computer Interaction program is an opportunity for undergraduate students to spend a summer working with some of the world's leading Human-Computer Interaction faculty researchers. Choose from a variety of research projects in diverse areas at the intersection of psychology, computer science, educational games and technology, and language technologies. Accepted students will work closely with CMU faculty and researchers on research projects with the potential for publication and significant impact on the future practice of the field.
Some of our past summer research students have gone on to join top Ph.D. programs in human-computer interaction, such as those at CMU, Berkeley, and the University of Washington; have published papers in major conferences; have won NSF graduate research fellowships; and have placed in the CRA's Outstanding Undergraduate Award and ACM's student research competitions. We are excited to see what you can do!
Program Dates and Information
The 2023 program runs from May 30, 2023 to August 4, 2023 and applicants must commit to the entire summer period.
This is a paid position. For more information about the 2023 Summer Research Program, available projects, and more, please visit our program pages.
Online Application:
Apply online [now closed] to the HCII Summer Research Program
If you do not have a Google account, please let us know and we can provide you with an alternative version of the application.
Application Deadline:
Applications must be submitted by 11:59PM EST, on Tuesday, January 17, 2023.
Contact:
If you have questions about this program, please email us at hcii-reu@andrew.cmu.edu.