Hammer Receives Global Women in Games Hall of Fame Award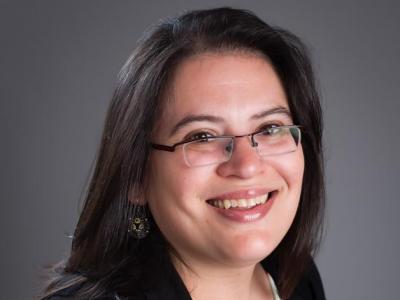 Jessica Hammer, Thomas and Lydia Moran Assistant Professor of Learning Science, was named to the Global Women in Games Hall of Fame last week. Hammer holds a joint appointment with the HCII and Carnegie Mellon University's Entertainment Technology Center.
Hammer was one of more than 60 women to be nominated for the first Global Women in Games Hall of Fame Awards. A panel of judges narrowed the finalists to 12, and public voting determined the top six to be named to the Hall of Fame.
One quote from Hammer's nomination letter said, "Hammer is a role model for what women in games can be: scholarly and creative, practical and visionary, personally brilliant and community-minded."
Hammer has been with the HCII since 2014 and is an accomplished professor and game designer. In 2018, she received CMU's Teaching Innovation Award in recognition for her innovative approaches to teaching. In 2019, she received the Thomas and Lydia Moran Career Development Professorship in Learning Science. This year, Hammer received an NSF CAREER Award, the NSF's most prestigious award for young faculty members.
As a game designer, her focus is on transformational games -- ones that change the way that players think, feel, or behave. Hammer's interactive video game with a focus on girls' physical activity, Frolic, recently won the national Shape of Health competition. Frolic is now available in the Apple App Store.
Learn more about her work by visiting Hammer's website or The OH! Lab at CMU website.
The Women in Games Global Games Awards program was held virtually and livestreamed to attendees on Saturday, September 12, 2020.
Congratulations, Jessica!