Alumni Spotlight: Mark Potter, METALS '14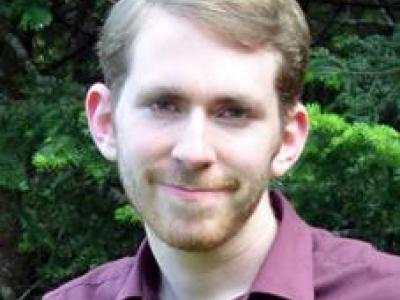 Mark Potter is a 2014 graduate from the Masters of Educational Technologies and Applied Learning Science (METALS) at Carnegie Mellon University. Though he originally was pursuing a career in accounting, his time spent tutoring students helped him realize his passion for improving educational outcomes.
What was your background before you entered the METALS program?
My background is actually in accounting with a dual focus in information sciences, which might sound like a big transition into education technology, but its not as much as it seems. My focus in information sciences is where I learned similar techniques to the ones I employed in METALS, like data mining and learning analytics.
What drew you to educational technology and learning sciences?
During my undergraduate studies, I spent some time working as a teaching assistant and tutoring. I might have anywhere from 5 students to as many as 40 in one session. This helped me realize that for me, education was going to be more rewarding than accounting. After graduating, I also had the opportunity to work in a science education lab in Taiwan for a summer. My experiences working there made me even more certain that focusing on the research and development of educational technologies was the right field for me. That paired with my experience teaching - I spent a year in high school special education before starting the METALS program - helped me feel confident that pursing my master's in educational technology was the right choice.
What drew you to the Masters in Educational Technology and Applied Learning Science program at Carnegie Mellon?
I already knew about Carnegie Mellon because of the reputation of the Human-Computer Interaction Institute (HCII). I knew I was interested especially in improving the learning experience for special needs students, which led me to intelligent tutoring and, of course, Carnegie Mellon's Open Learning Initiative (OLI) program. I didn't realize originally that HCII had this new educational technology program, so when I found it I knew it was the right program.
Overall, what was your experience as a student in METALS?
I describe my experience in METALS as the opportunity to work with researchers who have really put their all into the field. They have created some of the foundational research in the educational technology and learning science field. As students, we were really on the ground floor for the big up and coming work in the industry.
The other big experience was the Capstone project that all METALS students complete. Being able to put into context all of the academic work we did in regards to a real world project with real clients meant we had the ability to tie together research and instruction and apply it to this industry-related example. It made this program very valuable.
Are you doing the work you envisioned when you entered the program?
I can honestly say that I am working at my dream job. I knew that I wanted to get involved in educational product designs and that's what I am able to do as a Learning Designer at Pearson. I apply the latest learning sciences research to educational technology product designs. I just didn't think this would be my first job out of the program.
What does the future of educational tech look like to you?
I think that learning engineers and learning designers are really one of the up and coming professions. Pittsburgh is also an ideal place to be if you're interested in educational technologies. Between the multiple universities located here to the huge education community, the learning science community in Pittsburgh is just growing exponentially. The role of the learning designer is to understand how people learn and as K-12, higher education, and professional development education continues, companies are looking for learning designers working with the people actually building the software to create positive learning outcomes. That's the change that I see coming.
What advice would you give to students interested in becoming learning designers?
For me, all of my experiences combined with the real world application during the Capstone project are what prepared me most for my position. Every class we took really did serve a purpose. It was the collaborative and interdisciplinary approach for each class that exposed us to the specific technologies, how to use them, and the foundational principles of learning sciences. It was the collaboration of all of these that you need to understand as a learning designer.
---
Are you an alumna or alumnus of Carnegie Mellon's Human-Computer Interaction Institute? We want to stay in contact. You can send us news about yourself, come to campus for a Q&A with students, or give an alumni interview. Send us an email to get in touch. You can get more alumni news from our LinkedIn alumni group as well.