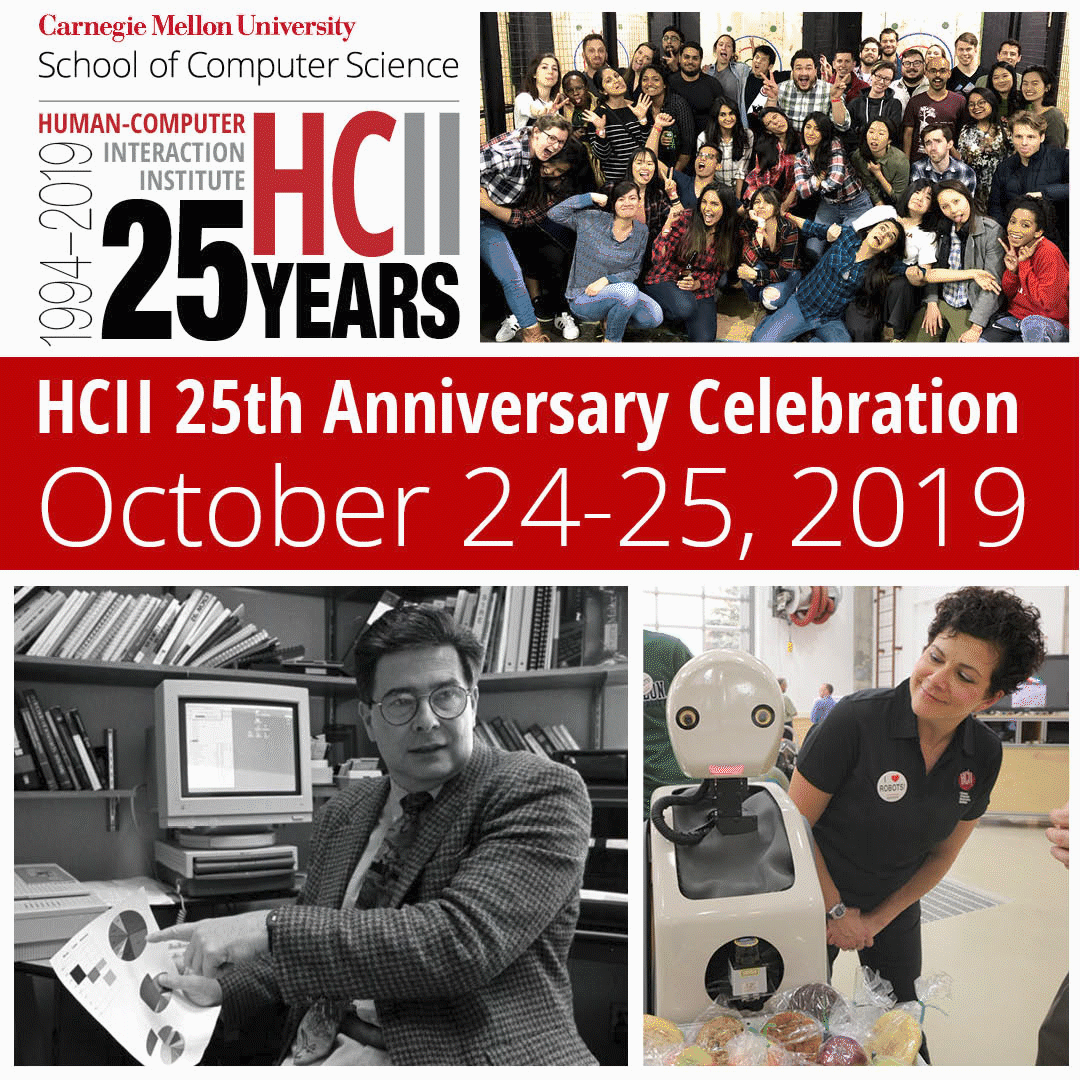 Celebrating 25 Years of the HCII
The year 2019 marks 25 years of research, education and innovation about engaging, life-transforming interactions with technology here at the Human-Computer Interaction Institute.
Thank you for joining us as we paused to look back to where we started and also to look ahead to the future of HCI. Learn more in this event recap: Celebrating 25 Years of the HCII
 
Schedule:
View the HCII 25 schedule of events.
 
Registration:
Registration is now closed. Visit this event page for more information about local hotels and nearby parking options.
Support the HCII:
Corporate Sponsorships are now available for our 25th anniversary celebration event.
You can also support our vision for innovation and future HCI education by working with us on a sponsored research project or making a donation to the HCII. The generous support of individual and corporate donors is critical to our success as a thought leader in this area.
Contact Us:
Questions?  Contact the  hcii25 [at] cmu.edu (subject: question%20about%20HCII%2025th%20) (HCII 25 event planning committee).